21
« Last post by NightWolve on

Jan. 20, 2017, 11:51:39 PM

»
**
Boycott X.X.XSEED Games Facebook Page!
---
Quote from: Tom "WyrdWad" Lipschultz of xXxXxSeed Games
"As far as I'm concerned, we just elected NightWolve to office. And that prospect absolutely terrifies me...

...it's impossible not to draw parallels between the Trump of today and the Adolf Hitler of the 1930s."
XXXSEED XXXCESS: Tom-chan plays the libelous Hitler card on Donald J. Trump! SHOCK!!!! A "cute" NightWolve=Trump=Hitler "equation" to boot, an "exceptional" election gift, all for yours truly! Thanks Tom!!! Love ya ole buddy!
Source:
xXxSEED_Tom_Lipschultz_NightWolveTrumpHitler_Libel.jpg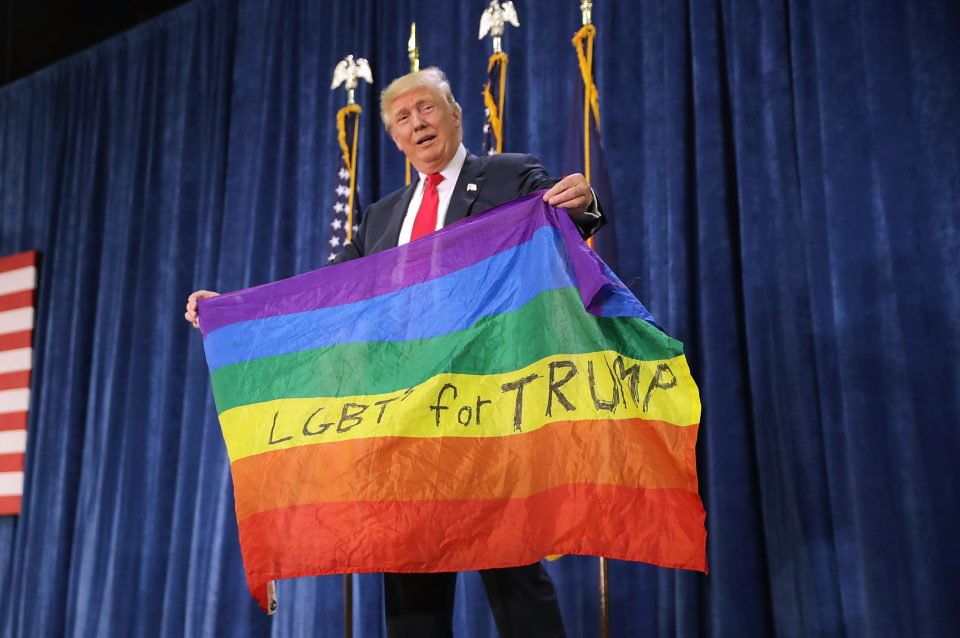 Today, the unhinged meltdown by the criminal
X.X.XSEED Games
employee, Tom-chan "The XXXSEED Henchman" Lipschultz, is now complete! "President NightWolve" has officially been sworn in! History has been made! Let us move forward in the business of making America great again, no, GREATER than it has ever been and for ALL Americans! Let Love Trump ALL Hate! I am truly humbled, thank you and God bless you, God bless America!!!!!!!
Note: This
lying, libelous Facebook post
was never meant for your eyes... Comrade Tom-chan locked it for Friends-only, asked that nobody share it, but somebody betrayed him yet again (
e.g. his deletion from Seldane's forum
) by leaking a screenshot. Also, I've been assured by Wikileaks that the leaker is NOT Russian, NO government is responsible for this leak! We can't reveal our sources for their protection, especially now that XSEED has a psycho-stalker-doxer helping them, but we really don't want XSEED running around stoking Russia-phobia or blaming "Nazis" under their beds, etc...
Background: Upon Donald Trump's Nov. 8th election victory, in one of the most diabolical defamatory tactics I've seen, the criminal employee at xXxSeed Games -- who criminally cheated/exploited/abused 4 Ys fan translation projects (by fans FOR fans, NOT corporations!) to unfairly, unjustly hijack
24,891 pre-translated strings
-- took to
his Facebook account
to equate me/NightWolve to Donald Trump, before then equating Trump to Adolf Hitler, the WWII genocidal dictator who went on a world conquest and extermination spree!!! How original, right ? Everybody I hate is Hitler! SHOCK!
Realize the full diabolical nature of what this libelous criminal did... He's trying to exploit/harness all the ultra-partisan and divisive hatred for Trump (
which has led to vandalism/violence/arson!
) and redirect it
right at my doorstep
, and it worked, a psycho-stalker-doxer answered the call with a dox job after reading it, one of XXXSEED's Senran Kagura customers who in bizarre fashion also spammed me on Twitter with his pedophilia fantasies and an anime porn GIF, all to creep me out... He's a kindred spirit with Tom-chan who also recognizes the "importance" of protecting animated pedo porn to, you know, "protect real children..."
However, despite this whole unfortunate ordeal, in the spirit of unity, bipartisanship, building bridges, coming together after a tough election battle, I decided in magnanimous fashion to assure
X.X.XSEED Games on Twitter
that I, ladies and gentlemen, intend to be a president for ALL Americans! ALL Americans, whether in red states OR in blue states as there is ONLY the United States of America!!!
---
Quote from: Tom "WyrdWad" Lipschultz of xXxXxSeed Games
"As far as I'm concerned, we just elected NightWolve to office. And that prospect absolutely terrifies me...

...it's impossible not to draw parallels between the Trump of today and the Adolf Hitler of the 1930s...

...And for the love of all that is holy, please stop calling Hillary Clinton 'Crooked Hillary.' Set an example for the American people: don't use derogatory nicknames just because you don't like someone. if nothing else, it's rude and disrespectful."
Expert Analysis: Tom-chan equates NightWolve to Trump, then Trump to Hitler, a NightWolve<=Trump<=Hitler "equation" if you will... "Calling" your target Hitler versus "equating" is a distinction without a difference! He played the libelous fearmongering Hitler card! AND THEN!!! Seconds later, he demands YOU stop calling Hillary Rotten Nixon "Crooked Hillary" to set a good example for manners... HAHAHAHAHAHAHA!!!! How about Tom-chan first stop equating the republican targets of his political Far Left hack wrath to "Hitler" because he doesn't like them ? If nothing else, it's not only rude and disrespectful, it's libelous character assassination/defamation on a FAR GREATER scale than something like "crooked..." MASSIVE cognitive dissonance and hypocrisy 101, brought to you by XXXSEED Games!
If manchild Tom-chan wants to levy *rational* criticism on Trump's policies, he can do so without invoking Hitler but he wants to spread fear, hysteria, panic, paranoia, and hatred for the president (AND FOR ME)... If he feels Trump is a demagogue, say so, but why become a demagogue yourself to "expose it" and skirt libel laws in the process by invoking a WWII genocidal monster ?? These and MANY MORE questions he'll never have to answer for... He also tried to hide behind acknowledging Godwin's Law, the weasel that he is, which is about stopping reckless/perpetual Hitler libel/insults - we call that having it both ways!!! Comrade Tom-chan...he's a special, exceptional breed, that's for sure! THE "exceptional testicle" of the localization industry... Quite interesting he was thinking of me on election night and donated this unhinged rant to Facebook, heh...
Rebuttal Forthcoming. I hate to spread his libel before defending myself, but I'll eventually address his lying and distortions when mood and time permit me. I have decided to conclude Tom-chan is just as much a sociopath as Jeffrey the Cocky Cock-Flasher is given the same delusional denials and pathological lying liar behavior that this manchild engages in.